Gentle Family Dentistry in Farmington Hills, MI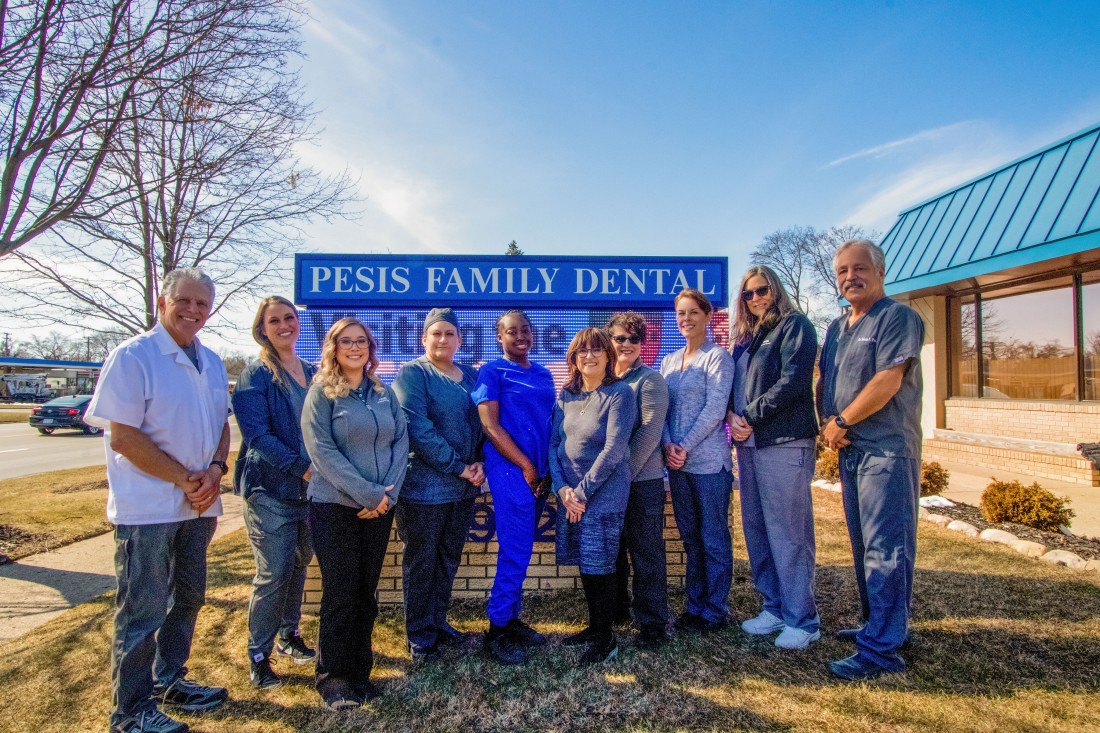 The practitioners at Pesis Family Dental believe that everyone deserves a great smile. Regular dental checkups help keep your teeth and gums healthy so you never have to worry about what your smile says about you.
Pesis Family Dental offers convenient hours, experienced practitioners, and affordable pricing on all your dental treatments. Our goal is to provide the best dental care possible for you and your family, in a compassionate and caring environment.
Unhappy With Your Smile? Give Us a Call!
We want you to have a bright, white, confident smile! Whether your teeth are stained, chipped, crooked, or suffering from neglect, we can whiten your teeth and help with your smile. For more than 36 years, the dentists at Pesis Family Dental have been giving patients the smiles they've dreamed of. Not only do we fix the issues at hand, we take the time to understand your lifestyle and educate you on what foods or activities may be affecting your dental health. We truly care about giving you a great smile and are dedicating to helping you keep it for years to come!
You Get the Best in Dental Treatments All Under One Roof!
We understand how busy life can get - that's why we offer extended hours so most of your dental needs can be treated right in our office and at your convenience.
*Not certified as a specialist