Meet Dr. Herschel Ungar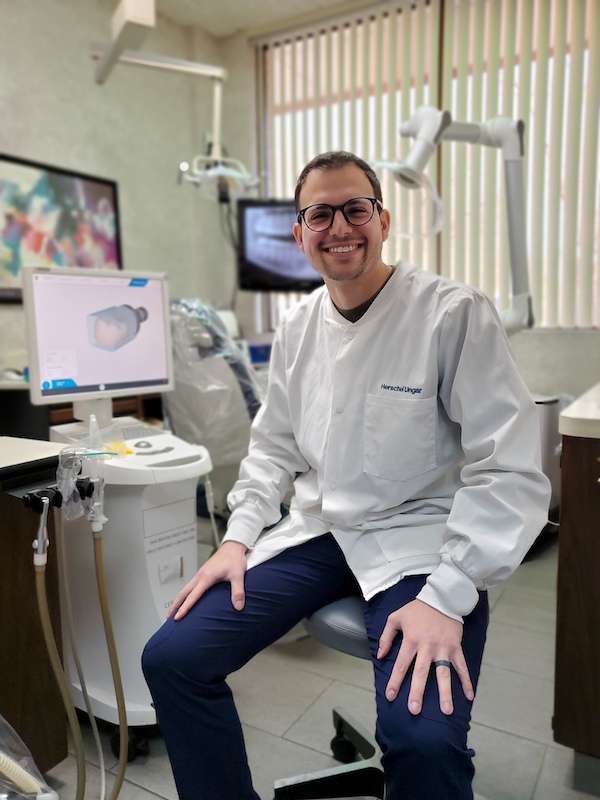 We are thrilled to announce that Dr. Herschel Ungar, D.D.S. has joined the Pesis Dental Group team.
Dr. Ungar developed his passion for dentistry at a young age - while he was a patient at Pesis Dental Group! The Ungar and Pesis families have been good friends for over 50 years. In fact, Herschel's mother, Leah, also works at our office as a registered dental hygienist.
Dr. Ungar received a Bachelor of Arts from Wayne State University while graduating summa cum laude. Between his undergraduate and graduate studies, Dr. Ungar worked as a dental assistant and a middle school teacher. While applying to dental school, Herschel would frequent our office to shadow Dr. Solomon Pesis. Eventually, he graduated dental school from the University of Detroit Mercy School of Dentistry where he was on the Dean's List and part of their research program.
Dr. Ungar was born and raised in Oak Park, Michigan, which is also where he currently resides with his wife and three children. He enjoys playing and following sports of all kinds. His favorite team is the Detroit Red Wings. He also loves reading and doing arts and crafts with his children.
We are confident Dr. Ungar's warm personality and gentle touch will ensure our patients feel comfortable in the dental chair while they receive the best possible care. We are excited to have found the perfect match for our team and hope you get a chance to meet him soon!