Livonia's Leading Source for Braces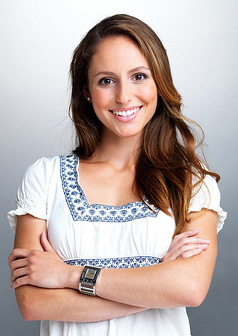 Pesis Family Dental offers a variety of cosmetic dentistry services in the Livonia area including dental crowns, bridges, veneers, dentures braces, teeth whitening and more. The practitioners at Pesis Family Dental believe everyone deserves a great smile. For more than 36 years, the dentists of Pesis Family Dental have been giving patients the smiles they only dreamed of!
Pesis Family Dental offers convenient hours, experienced practitioners, and affordable pricing on all your dental treatments. Whether your teeth are stained, chipped, crooked, or suffering from neglect, we can help. Our goal is to provide the best dental care possible for you and your family, in a compassionate and caring environment. We truly care about giving you a great smile and are dedicating to helping you to keep it for years to come!
Meet Our Dentists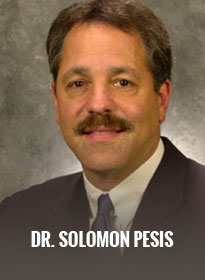 Dentistry truly fascinates Dr. Solomon Pesis, and has for more than 30 years. His dental interests run across a wide spectrum. Dr. Sol regularly makes time to learn the newest and most innovative dental technologies by completing countless hours of continuing education courses in cosmetic dentistry, orthodontics*, medical emergencies, and more! Outside of the office, Dr. Sol loves spending time with his wife, children, and grandchildren and has embraced his role as "Mr. Fix-it" around the house!
*Not certified as a specialist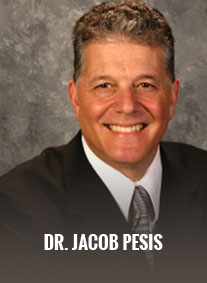 Dr. Jacob Pesis loves helping his patients lead happier, healthier lives using his dental knowledge. Like the other Dr. Pesis, he prioritizes continuing dental education to provide the best possible service to his patients.
Dr. Jacob regularly takes courses through the Oakland County Dental Society and Alpha Omega, the worldwide dental fraternity. Outside of the office, he spends a lot of time with his wife and children and enjoys various sports and wood carving.
Livonia's Leader in Cosmetic Dentistry Solutions
---
Dental Bridges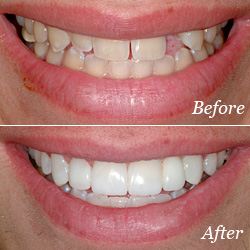 A dental bridge is comprised of two crowns which are affixed to the teeth on either side of the gap, called abutment teeth, and a false tooth or teeth in between. They are secured by natural teeth or implants. A bridge may be used to replace missing teeth, help maintain the shape of your face, and alleviate stress on your bite.
One or more missing teeth can cause your jaw to shrink, your teeth to move out of place, TMJ, and speech impediments as well as put you at risk for periodontal disease and tooth decay. The success of any bridge depends on its foundation --- the other teeth, gums, or bone to which it is attached. Therefore, it's very important to keep your existing teeth, gums, and jaw healthy and strong.
Dental Crowns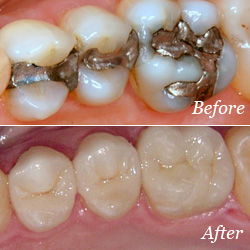 Dental crowns are a restorative procedure used to improve your tooth's shape or to strengthen a tooth. Crowns are most often used for teeth that are broken, worn, or have portions destroyed by tooth decay. A crown is a "cap" cemented onto an existing tooth that usually covers the portion of your tooth above the gum line.
CEREC® is a technology for restoring damaged teeth, and this restoration can be completed in a single visit to the doctor's office. Pesis Family Dental is your local CEREC dentist for single-visit tooth restorations. Using CEREC's proprietary software, your restoration will be designed according to your tooth's appropriate form and function. Then, CEREC will use diamond burs to create your restoration out of a piece of ceramic. Finally, the ceramic restoration is bonded to your tooth using state-of-the-art adhesive dentistry.
Dentures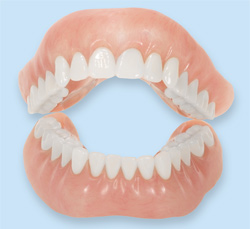 Dentures are natural-looking replacement teeth that are removable. There are two types of dentures: full and partial. Full dentures are given to patients when all of the natural teeth have been removed.
Partial dentures are attached to a metal frame that is connected to your natural teeth and are used to fill in where permanent teeth have been removed. Just like natural teeth, dentures need to be properly cared for. Use a gentle cleanser to brush your dentures, always keep them moist when they're not in use, and be sure to keep your tongue and gums clean as well.
Teeth Whitening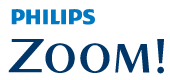 There are many products and techniques available for patients who want to achieve a brighter smile, and with so many options available, it can be difficult to choose the method that is right for you. The first professional option is commonly referred to as in-office whitening. Pesis Family Dental offers Philips Zoom! teeth whitening, a safe, simple and quick procedure that improves the beauty of your smile. Zoom! achieves the greatest success in treating yellow staining from aging, tobacco, dark cola, tea, coffee, or red wine.
In addition to in-office teeth whitening, Pesis Family Dental offers at-home teeth whitening trays and whitening gel, paint-on teeth whiteners, teeth-whitening strips, and whitening toothpaste and mouthwash. The best way to begin any teeth-whitening regimen is to schedule an appointment and talk to your doctor about the differences between in-office professional whitening and at-home whitening.
Dental Veneers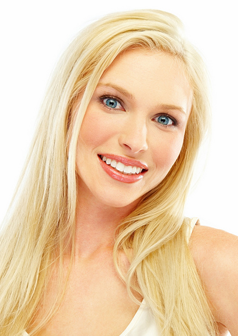 Veneers are one of the most effective, natural-looking and versatile methods to enhance your smile. Dental veneers are a form of cosmetic dentistry in which a shell or layer of tooth-colored porcelain or composite material is placed over the facial surfaces of your teeth. They are used to correct worn tooth enamel, uneven tooth alignment or spacing, discoloration and chips or cracks.
In addition to creating bright, white smiles with beautifully aligned teeth, veneers protect the surface of damaged teeth and can eliminate the need for more extensive procedures. Porcelain is a very popular material for dental procedures as it mimics tooth enamel very closely and is extremely stain-resistant. Porcelain veneers are extremely thin, durable and require little-to-no removal of tooth structure when compared to dental crowns.
Orthodontics* and Braces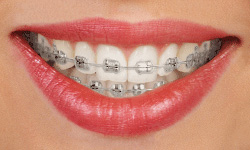 If you're self-conscious about your smile, having braces will greatly improve the way you look and feel! At Pesis Dental Group in Farmington Hills, we want you to feel comfortable and confident throughout your entire orthodontic* experience, so our practice is dedicated to making sure that you receive the quality care you deserve. We offer traditional metal braces, self-ligating braces, clear (ceramic) braces, clear aligners, gold braces, and lingual braces.
Depending on several factors, including age, treatment method, and how minor or severe your case is, treatment time varies and can last between one and three years. A big factor to a successful treatment is you, the patient! The more involved and diligent you are, the quicker and more efficient your treatment will be. Before beginning your orthodontic* care, your doctor will discuss all of your options and provide an estimate for how long your full treatment may take.
*Not certified as a specialist
Hear directly from our patients!
I am currently undergoing treatment with Dr. Sol Pesis, and this is the first time that I am comfortable making additional appointments. Dr. Sol understood my problem and worked with me to be able to undergo treatments at my own pace. He was never pushy or aggressive (like a lot of the other dentists were) and did not try any scare tactics or hard sells. But besides having the best 'bedside manner,' which is, of course, invaluable and helps get me through the treatments, Dr. Sol also possesses a true gift of skill, which has to be experienced to be believed." Stan*
---
Pesis Dental Group continuously studies the latest dental care techniques for your children and family so you get the best treatment at the best prices. Schedule your appointment today by calling (248) 478-1650!